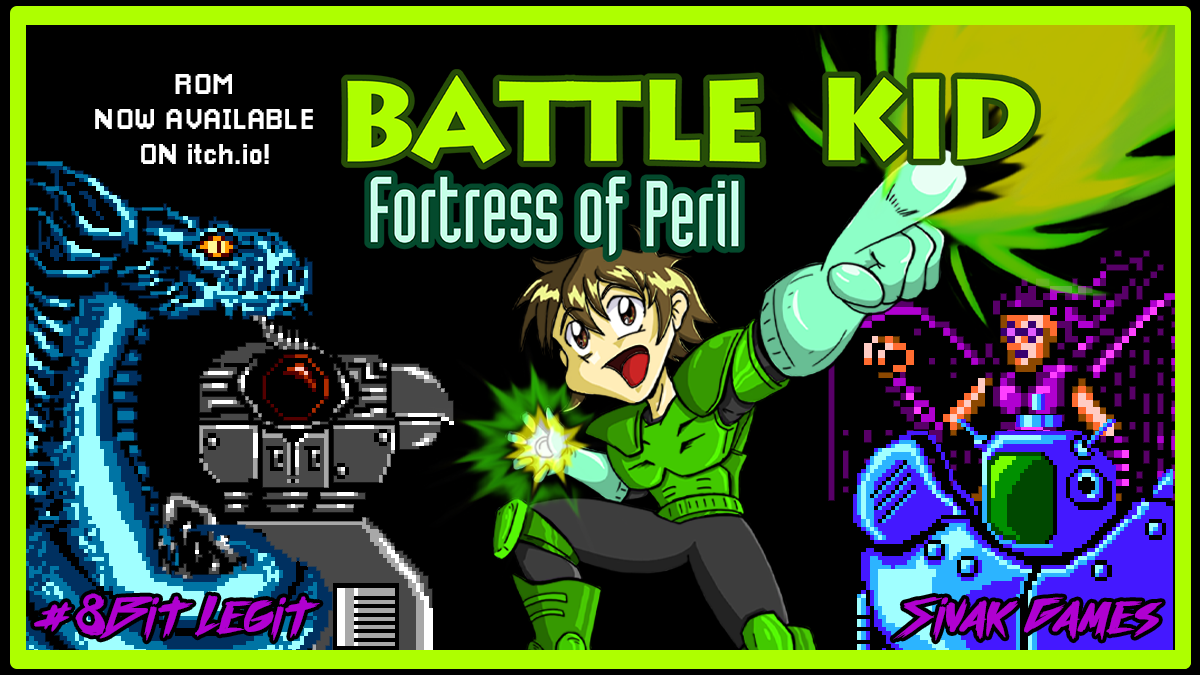 Battle Kid: Fortress of Peril

You Will Die Hundreds of Times!
You and Timmy are about to have a bad day... A very bad day. Timmy is just a kid, a promising student in a combat training program. Then this exiled turncoat shows up and exacts his revenge by blowing up the program and stealing their secrets. Now Timmy's gotta grow up real quick... He springs into action, dawns a secret special combat suit and pursues the turncoat Chester to the abandoned wizard castle - the Fortress Of Peril.
So a kid, is about to save the day?? Not just any kid, Battle Kid.


Battle Kid: Fortress of Peril Features:
Feast your eyes on 8-bit Legit graphics loyal to the cartridge-gaming era
Dive into authentic retro gameplay with Story and Arcade Mode
Blast through over 550 action-packed rooms
Battle more than 30 enemy types and 8 bosses
5 difficulty settings along with a password system
Endless opportunities to die!
Initially created for the NES and released on cartridge in 2010 by Jordan Ordorica (Sivak Games), Battle Kid: Fortress of Peril is hailed as the first smash hit of the NES homebrew scene. The game revolutionized NES homebrew, showing what could be done with a brand-new, licensed quality game, thus raising the bar for all those that followed it. Inspired by games like "I Wanna Be The Guy," Battle Kid: Fortress of Peril is now available for download and can be played on various NES emulators.


The tough-as-nails platformer boasts a death count, seemingly-endless challenges and 8 intimidating bosses whose only goal is to crush your spirits and keep you from advancing. Even with five difficulty levels, this game is still out to get you.

Death comes swiftly and often in the game, but don't lose hope. The Metroidvania-style upgrades in the game provide a rewarding, ever-evolving experience that retro enthusiasts are sure to grab hold of. With frequent checkpoints, unlimited continues and a traditional password system, there is a chance you'll make it out alive, maybe!


Purchase includes NES ROM (.nes) file & game manual (PDF)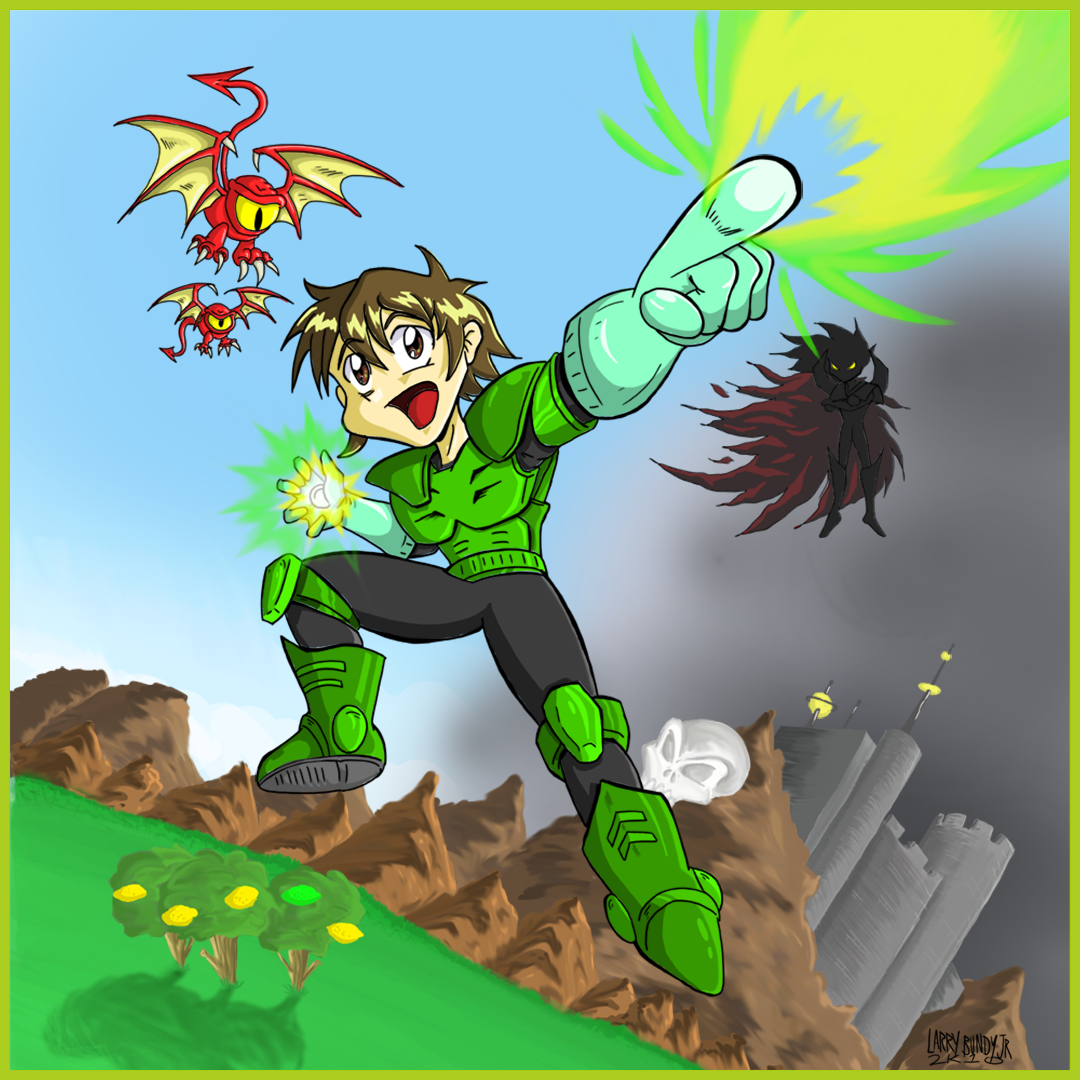 | | |
| --- | --- |
| Status | Released |
| Publisher | |
| Release date | Apr 15, 2022 |
| Rating | |
| Author | 8-Bit Legit |
| Genre | Platformer |
| Tags | 8-bit-legit, cartridge, Difficult, i-wanna-be-the-guy, mega-man, NES (Nintendo Entertainment System), NES ROM, nintendo, Pixel Art, sivak-games |
| Average session | About an hour |
| Languages | English |
Purchase
In order to download this game you must purchase it at or above the minimum price of $10 USD. You will get access to the following files:
Battle-Kid-Fortress of Peril-2022-8BL-Manual.pdf
1 MB
BattleKid1-V2110-Orig.nes
512 kB